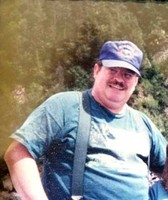 Cletus A. LaBoe Jr.
1944 - 2016
Cletus Alexander LaBoe Jr. died on Friday, July 1, 2016, in Centralia, Wash. He was 71.
Clete was born on Oct.14, 1944, in LaFollette, Tenn., to Kizzie (Overton) and Cletus A. LaBoe Sr. When he was 5, his father was killed in a car crash that nearly claimed Clete's life. With extensive physical therapy he re-learned to walk and made a full recovery. He and his mother lived in Michigan and Ohio before returning to her native Tennessee.
He attended LaFollette High School, joining the Army when he was 17. He married Shirley Ann Stabnau in 1965, in Northumberland, Pa. They were stationed in El Paso, Texas, when their daughter, Barbara Edith, was born in 1971. Clete served in Germany and Korea, then the family requested posting in Alaska, driving up the Alcan Highway in a small pickup truck in 1974. Clete held several posts in the military, including working with Nike Hercules missiles. They lived in Anchorage and Eagle River, Alaska, and then were stationed in El Paso, Texas, again before Clete served his final years in the Army in Germany and retired in Alaska.
He then worked for Alyeska Pipeline Service Company repairing electrical systems on the oil pipeline. He could fix just about anything. Clete loved hunting and fishing in Alaska. He particularly loved his boat - the Overtime - and fishing in Seward and Homer, Alaska. Clete and Shirley moved to Rochester, Wash.,
in retirement in 2001. Shirley predeceased him in 2003. Clete married Jan Jensen in 2008, and enjoyed being a part of her extended family, including sons, John and Jimmy, and grandson, Colby. Jan survives him in Rochester. Clete also is survived by his daughter, Barbara of Olympia, Wash.; sister, Sandra in Kansas; brother, John in Tennessee; and several nieces and nephews and cousins.
Private family services are planned. In lieu of flowers, donations can be made to the American Diabetes Association. His ashes will be spread in the waters of Alaska.
Published in Alaska Dispatch News on July 6, 2016