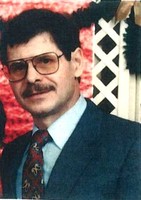 Hagen Gauss
October 17, 1940 - January 14, 2017
Hagen Gauss, 76, passed away after a lengthy illness on Jan. 14, 2017, in Eagle River, Alaska, near his hometown of Anchorage, Alaska. Hagen was born on Oct. 17, 1940. He is survived by his mother, Anna Gauss; sister, Nordhild Gauss; brother, Gunther Eric Gauss; and spouse, Karin.
Hagen loved to live the adventurous life and took full advantage of it. He will be sadly missed by his family and friends.
Hagen will be buried at the Fort Richardson National Cemetery in Joint Base Elmendorf Richardson, Alaska, with full military honors on Monday, Jan. 23, 2017, at 1 p.m.
Arrangements are with Janssen's Eagle River Funeral Home.
Published in Alaska Dispatch News on Jan. 18, 2017