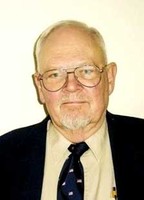 Richard Vaughan Shafer, age 86, died peacefully on Jan. 9, 2017, in Tacoma, Wash. Richard, "Rik," was born on April 6, 1930, in Portland, Ore., to the late Guy and Eleanor Shafer. Rik graduated from Beaverton High School in 1948.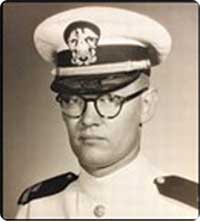 He joined the Navy in 1951, and married Geneva "Gigi" Shafer in 1952. They lived all over the United States and in a few exotic places such as The Philippine Islands, Midway Island and Adak, Alaska. Rik enjoyed his career in the Navy, where he was a Seabee (Naval Construction Battalion) and worked his way from Seaman Apprentice to Lt. Commander. He was a veteran of the Korean war and was the XO of Seabee Battalion 128 in Vietnam.
Rik ended his 24-year career in the Navy when he was offered a position at Alyeska Pipeline Company in 1975, where he became an environmental engineer, and the family moved to Anchorage, Alaska. He worked subsequently for BP (later Sohio/BP), where he was head of their environmental department, and then he helped found the Alaska Clean Seas nonprofit consortium.
A life-long learner, in addition to a Bachelor of Science in Civil Engineering from Rensselaer Polytechnic Institute and Master of Science in Petroleum Engineering from the University of Texas, which he received through the Navy, he studied part-time at the University of Alaska, Anchorage and received Master of Science degrees in Arctic Engineering, Waste Water Management and Environmental Quality Control. Rik pursued his hobbies passionately and enjoyed, at various times, painting, photography, ham radio and archiving.
Rik retired in the early nineties and he and Geneva moved to the Seattle, Wash., area to be closer to their children. In his retirement years, he was an elder at the Kent First Presbyterian Church, treasurer for the Battle Point Astronomical Association, a member of the American Society of Civil Engineers History and Heritage Committee and sang in the choir at his church and also in the Rainier Choral.
Richard is preceded in death by his sister, Janet Hanneman, and is survived by his wife, Geneva Joyce Shafer; three children, Victoria "Tori" Ellen Bell, David Guy Shafer and Joycelyn "Joy" Vaughan Shafer; and his 11 grandchildren. We were blessed to have him in our lives and will miss him dearly. Memorial Services were held graveside at Tahoma National Cemetery, 18600 SE 240th Street, Kent, Wash., at 2:30 p.m. on Jan. 27, 2017, followed by a reception at the home of his daughter, Tori.
Published in Alaska Dispatch News on January 29, 2017
Published in The Seattle Times on January 22, 1017
This obituary was published in two newspapers, with the upper right photo in the Alaska Dispatch and the Navy uniform photo in The Seattle Times.