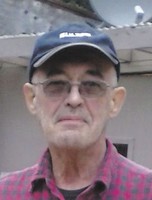 Clyde E. "Bud" Starr III left us Nov. 16, 2013, to rest in the arms of his loving father.
Bud was born Nov. 26, 1946, to Clyde Jr. and Vivian (Hill) Starr and joined sibling, Georgia.
The family moved to the Starr family dairy farm in Monroe, Ore., and there were joined by siblings Jullie and Thomas.
In 1954, Vivian and the four children moved to Casper, Wyo., where Bud entered first grade. The four siblings welcomed Homer Mayo as their father when he married Vivian in February 1955. In May 1959, the family packed up and drove north to Alaska to homestead north of Wasilla.
Bud attended school in Wasilla and graduated with sister Jullie in 1966. In July of that year, Bud and Jullie joined the U.S. Navy as the first brother and sister to enlist from Alaska.
Bud honorably served four years in the Navy, both in the Atlantic and Pacific fleets and toured in Greece, Italy, Japan, Hong Kong and Australia.
Returning to Alaska, Bud worked at Husky Manufacturing in Palmer, Chevron, U Plumb & Save Wasilla Hardware in Wasilla until he went to work at Alyeska Pipeline, where he retired in 2012.
Bud married and adopted son, Chris. In 2009, Bud met and married the love of his life, Nancy (Pederson) Starr and gained four wonderful daughters, Bonnie, Cindy, Debbie and Stephanie and their families. Bud not only gained a loving helpmate in Nancy, but numerous grandchildren.
Bud will be missed greatly by family and friends alike. He left an impact on all he met. Bud was preceded in death by stepfather, Homer Mayo.
Surviving are his wife, Nancy Starr; son, Chris Star; sisters, Georgia (Cliff) Spirock and Jullie Starr; brother, Tom Starr; step-daughters, Bonnie (Chad) Duguid, Cindy (Eric) Dayton, Debbie Lueck (Tyson) and Stephanie (Andy) Moffitt; nieces, Deanna Spirock, Lesa Thomas and Kirstie Watson; nephews, Cliff Spirak and Greg Giaque; and numerous great nieces, nephews, aunts, uncles and cousins.
Funeral service is at 2 p.m., Nov. 23 at Hilltop Assembly of God, Mile 59.7, Parks Highway in Houston. Burial will follow at Aurora Cemetery in Wasilla.