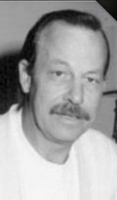 John Paul Nix Jr., 67, died peacefully May 20, 2010, at Elmendorf Air Force Base Hospital.
A service will be at 2 p.m. Friday at First Baptist Church, 11149 Old Eagle River Road in Eagle River, with a reception afterward.
He was born to John and Mary Nix March 9, 1943, in Hattiesburg, Miss. He spent some of his early childhood living in countries such as Japan, as John's father was a U.S. Army chaplain.
John was in combat in the Republic of Vietnam, receiving the Purple Heart in 1965, the Bronze Star for heroism in ground combat in 1966 and several commendation medals for heroism in 1966.
He served with the 173rd Airborne brigade. He received an honorable discharge.
John returned home to complete his Bachelor of Science degree from the University of Mississippi in civil engineering in 1969.
He had made Alaska his home since the early 1970s and enjoyed being a big part of the lives of his family. He also enjoyed the outdoors, especially fishing.
John worked for Udelhoven Oilfield Systems Services, Alaska Petroleum Co. as a construction manager in 1996-2001; Alyeska Pipeline Service Co. as maintenance coordinator, 1979-1995; manager of projects/senior project manager, 1989-93; manager of pipeline and civil maintenance (Pump Stations 1-12), 1980-1988; Alaska Civil Foreman in the Southern District, 1976-1974; C.I. Crest Engineering, 1969-1974; Texas Eastern Transmission Corp. project engineer; and project engineer, 1969-1974.
John will be greatly missed by all who knew him.
His family wrote: "He had a heart of gold giving so generously to help others especially his family. He was a good man."
He was preceded in death by his parents. He leaves his loving wife and best friend, Linda Nix; daughters, Kelly and Tracy Nix; stepsons, Scott and Randy Charles; brother, Bill Nix; sister, Mary Stahl of Poplerville, Miss.; and five grandchildren, all of whom live in Alaska.
Contributions may be made to Disabled American Veterans at P.O. Box 14301, Cincinnati, OH 45250-0301 and/or The Mustang Hockey Association, c/o Harry J. McDonald Memorial Center, c/o Sandy Farmer.