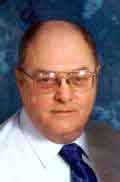 Valdez resident Daniel "Loyd" Nichols, 68, died April 8, 2014 in Anchorage. Services will be held April 19th at 1 p.m. at the Church of Jesus Christ of Later Day Saints in Valdez.
Loyd was born May 22, 1945 in Cuero, Texas. He moved to Fairbanks with his parents in the 1950s and started work in 1959 as a plumber's apprentice. He worked construction and maintenance jobs for the university, state and federal government, military, oil, and fishing industries throughout his career as a welder, fabricator, and pipefitter. Between pipefitting jobs Loyd fished commercially in Prince William Sound seining, gill netting, and long lining for halibut.
Mr. Nichols served in the Alaska National Guard, was a member of the Plumbers and Pipefitters Union, and also was a certified EMT.
He was preceded in death by his wife, Dixie in 2003. He is survived by his sister, Judy Mainord of Price, Utah; sister, Rose Lee Wentz of Wasilla; son and daughter-in-law, Davis and Mary Kay Nichols of Valdez; daughter and son-in law, Shannon and Mike Day of Valdez; son, Daniel Nichols, grandchildren, Katherine Connell, Skyler Day, Daniel Carr, Collin Day, Jordan Day, Ryan Day, Avis Nichols; and great-grandchildren, Liam and Sophie Connell.
Loyd was a true Alaskan who loved hunting, fishing, and the outdoors. He is one of the few that can say he held the material his hands and struck a welding arc during the construction and development of vast parts of Alaska's infrastructure that we all enjoy today.
Published in the Anchorage Daily News from Apr. 18 to Apr. 19, 2014