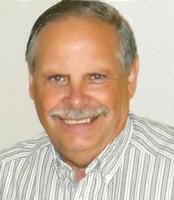 Daryl Simmons
March 21, 1945 - June 26, 2018
Daryl Simmons, 73, of Wheaton, Minnesota, died at 9:25 a.m. June 26, 2018, surrounded by family and friends.
Funeral services will be held at 2 p.m. Saturday, June 30, 2018, at Bethlehem Covenant Church in Wheaton, Minnesota, with Pastor Tim Shekleton officiating. Organist will be Cheryl Shekleton, with special music by Avah Sykora.
Visitation will be held one hour prior to service time at the church.
Daryl was born March 21, 1945, in Klamath Falls, Oregon, to Laura Fairfowl and Harold Simmons. He attended Benson Tech High School and then joined the Army in 1962 to become part of the 82nd Airborne Division. Daryl was united in marriage to Tori Simmons on Nov. 7, 1964, at The Chapel of Oaks Park in Portland, Oregon. Together, they had three children: Darren, Dawn and Holly.
Daryl worked in the oil industry for 26 years and retired from Alyeska Pipeline at 58. At 70, Daryl's passion for helping people drove him to get certified as an EMT in three states (North Dakota, South Dakota and Minnesota). He worked for Sanford Ambulance Service until his death.
Daryl enjoyed rebuilding cars; tinkering with computers; reading and watching everything science fiction; doting on his wife; and spending time with family and friends. Daryl was known for his ability to fix anything and lived and taught his favorite motto: "You can do anything that you set your mind to."
Daryl is survived by his beloved wife of 53 years, Tori Simmons, of Wheaton; son, Darren Simmons, of Wheaton; daughters, Dawn (Richard) Bennett, of Fairbanks, and Holly (Shane) Garrett, of McKinney, Texas; brothers, David (Liz) Simmons, of West Linn, Oregon, and Donald Simmons, of Grand Saline, Texas; in-laws, Bill and Patricia Chase, of Wheaton; grandchildren, Kathleen, Matt, Regan, Hallie, Ashley, Jesse and Brylee; three great-grandchildren; and many nieces and nephews.
Daryl was preceded in death by his parents; and father-in-law, Bill Chase, of Wheaton.
To sign the online guestbook, watch the video tribute or service recording visit www.bainbridge funeralhome.com.
Published in Daily News-Miner on June 29, 2018
Baribridge Funeral Home, Wheaton, MN