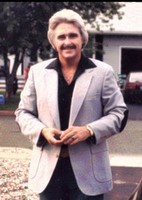 Memorial Services for William Charles Biddy, SR, age 64, of Monroe, Louisiana were held 2:00 PM, Wednesday, May 28, 2014 at Brown-Holley Funeral Home, Rayville, Louisiana, with Kevin Bates officiating under the direction of Brown-Holley Funeral Home, Rayville.
Charles Biddy was born April 15, 1950, in Delhi, Louisiana and died May 24, 2014, surrounded by his family and friends after a lengthy battle with cancer.
Charles Biddy attended Northwestern Louisiana State University in Natchitoches as well as Northeast Louisiana State University in Monroe. After college, he went to work the 800 mile Trans-Alaskan Pipeline Project. He remained in Alaska for approximately twenty years residing in Valdez, Anchorage, Kenai, Fairbanks, Kodiak and the North Slope. He retired from Alyeska Pipeline Service Company in 2000 as the Manager of the Inspection & Quality Control Department.
Charles Biddy's career in Construction Project Management encompassed onshore and offshore pipelines, energy facilities and chemical plants around the world, including Perth, Australia, Veracruz, Mexico, JuBail, Saudi Arabia, Manama, Kuwait, Doha, Qatar and Abu Dhabi, Dubai, Ras Al Kamah and Bahrain, United Arab Emirates.
He lived a very exciting, fulfilling life. He was a loving father, grandfather and friend. He is preceded in death by his parents, William Martin and Jessie Marie (Dixon) Biddy; maternal grandparents, Charlie B. and Clara Ray (Boyd) Dixon; and paternal grandparents William Shelby and Blanche Mary (Smith) Biddy.
Survivors include his daughter, Kristy Marie Biddy and fiancé Stephen Glenn Williams and grandson Hunter Reese Caldwell of Crowville. Son, William Charles Biddy, Jr. of Winnsboro; grandchildren, Alexis, Olivia and Zachery Biddy of Start; mother of his children, Bettye McCoy Biddy of Winnsboro. Aunts, Gladys Lord of Bastrop and Muriel Flowers of Crowville; cousins, Chuck & Carol Lord of Bastrop, Connie Oliver of Delhi, Ginger Mandell of San Antonio, TX. Special Childhood friends, Howard Middleton of Little Rock, AR; Melvin "Butch" Vosburg of Monroe, LA; Walter Shelton of Bacliff, TX; David Hazelwood of Tampa, FL; Eddy Ray Greer of Monroe, LA; Glenn Plumlee of Cebu, Philippines, Carey Jay Ellis of Rayville, LA, and Dr. Elizabeth Pohlson of Tacma, WA.
A special thanks to First Choice Hospice for their loving care and support over the past 15 months. As well as Franklin Medical Center for their care and professionalism during this difficult time. Memorial donations can be sent to PO BOX 245, Crowville, LA 71230, where a college fund will be set up for the one he fought so hard to live for, his grandson Hunter Reese. Even in death, he would want to take care of him.