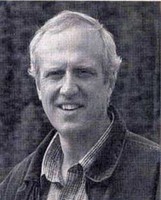 Guided by the wings of Angels, and with his family and friends at his side, Robert Arthur Merdes, 47, joined his heavenly family on April 16, 2003. He was greeted at the Gates by his parents, Edward and Norma (Wardle) Merdes, infant sister April and brother-in-law Brendan Sandiford. Rob was fatally injured in a devastating car crash on April 10, 2003 while staying with his friend, Jim Fleetwood in the Seattle area.
A lifelong Alaskan, Rob was born in Juneau on March 10, 1956. He married his beloved high-school sweetheart and kindred spirit Sherrie (Howard) on July 12, 1975. Together, they raised four amazing children, Tanya 25, Gregory 2o, Lisa 18 and Kelsey 15. His family grew with the additions of son-in-law William Schultz, grandson Hunter and "adopted" daughter Kristina Ashton.
Spending time with family was a priority for Rob. Extraordinarily dear to his brothers and sisters, his sense of humor and smile was a delight to all. The epitome of a generous, kind, and loving husband, father, brother and friend, Rob devoted his life to teaching his children compassion, kindness, honesty, integrity, independence, determination, courage to "do the right thing" with excuse or doubt - and how to change their own oil and tires.
Beginning his lifelong passion or flight with inaugural leaps from second story windows in his parents' home, Rob moved on to hand-gliding and obtained his pilot's license in 1975. Mechanically brilliant, he designed and built airplanes. Rob and Greg were nearing completion of their Super Rebel "Moose." With Rob at the yoke, his family enjoyed Alaska's skies and wilderness - especially Ptarmigan Lake in Wrangell Mountains. An avid hunter and trapper, Rob often returned empty-handed. His joy was being outside, in the company of God and his hunting buddies - Greg, Mike Dullen, Marty Olsen, Riley Knighton and Wade Leder.
Rob's enthusiasm and expertise for designing and building extended to home and vehicles. He built his firm home at age 17--an Olympic Chalet which still stands across from Monroe High School. He was looking forward to developing a construction company with his son and son-in-law. Rob was only hours away from completing refurbishment of his 1972 Corvette.
Rob first worked on the Pipeline in 1974, joining Alyeska in 1980. His vast knowledge and talents ranged from understanding the nuts and bolts of the pipeline system to excelling in leadership roles. Although most often occupying management positions, he preferred working side by side with his crew. Rob touched many lives through his roles as a Technician, Operations Manager, Pipeline Advisor, Pump Station Manager, mentor and ally. His knowledge, work ethic and leadership were invaluable and irreplaceable. Rob was loved and respected by those he worked for as well as by those who worked for him. Rob conducted his daily activities with humor, wisdom, impeccable judgment and pride. To his colleagues, rob was far more than a work-mate, he was a true friend.
Awaiting his family in heaven, Rob is survived by his wife and children, as well as five brothers and sisters: Mark & wife Joan, (Matthew & wife, Francessca, Brin, Nichole) of Fairbanks; Theresa & husband Peter Menard (Danielle) of Los Angeles, CA' Beth Sandiford of San Antonio, TX; Marlene Merdes of Fairbanks; and Ward & wife Lori (Jeff, Monica) o Fairbanks. He was especially close to his cousin Larry & wfe Cindy Mertes of Boulder, CO. His extended family includes his in-laws, Bob & Marge Howard; Dennis & Kathie Gettinger (Kristi, Jessica & husband, Joseph Hazelaar, Josiah & wife, Rebekah, Eric); Bob & Julie Way (Susan, John); and close friends Jim Fleetwood, Jim and Tracy Lagomarsino; Mike & Karen Dullen; Marty & Debbie Olsen' Jim and Ellen Johnson; Kelly Murill & Diana Ashton; Riley Knighton and Urban & Vienna Rahoi as well as many others.
A memorial service celebrating Rob's life will be held on Sunday, May 4, 2003 at 3:00 p.m. at the Civil Air Patrol hangar on the East Ramp of Fairbanks International Airport. A gathering will follow at Pike's Waterfront Lodge Binkley Room. In lieu of flowers, contributions may be made to the Robert Arthur Merdes Memorial and Scholarship Fund c/o Northrim Bank, 714 4th Ave., Fairbanks, AK 99701. Funds will be used for continuing education and research development in aviation and medicine.