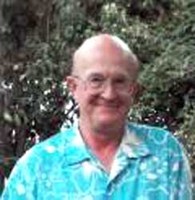 Anchorage resident, Mr. David Earl Lowry, 65, died Friday, August 23, 2013 at his summer fish camp in Kenai, Alaska.
Memorial services will be held from 11:00 a.m. - 2:00 p.m. Sunday, November 10, 2013 at The Moose Lodge #1534 - 4211 Arctic Blvd. in Anchorage, Alaska. A private scattering of his cremated remains will be held at a later date.
Mr. Lowry was born July 26, 1948 in Wendell, Idaho. He was a licensed professional land surveyor in Alaska and Idaho. In 1970 he moved to Alaska. In 1972 he went to work on the Trans Alaska Pipeline he retired in 2004. After a few years of retirement Dave went to work for the Anchorage Water and Wastewater Muni retiring June 2013. Dave loved fishing, hunting, vacations in Hawaii, fine arts, and wine tasting.
The family wrote, "Dave will be missed, but never forgotten. Dave always had a smile and a little mischievous look in his eye. He loved the Kenai River and especially going silver fishing in late August and September. The family wants to thank everyone for their help, caring and kindness during this difficult time. A special thanks to Rick and Deb Larson, the Mercer Family, Jon and Dohn Cho of the Kenai Riverbend Resort and the residents of the resort who took care of Gretchen until family were able to arrive from Idaho."
Dave was preceded in death by his parents, Manfred and Glenis Lowry and brother in-law, Gary Neu. He is survived by his dog, Gretchen of Eagle, Idaho; sister, Bonnie (Keith, Jr.) Jacobs of Eagle, Idaho; nephew, Travis Neu (Jennifer), son, Garrett; daughter, Payton all of Snohomish, Idaho and Brian Neu, and his son, Daryk of Nampa, Idaho; nieces, Christy (Benjamin) Ulmen and daughter, Ava of Boise, Idaho; special buddy, Steven Gomez, Anchorage; and special cousin, Dee Lowry of Buhl, Idaho.
Published in adn.com from Nov. 5 to Nov. 6, 2013
Arrangements made by Peninsula Memorial Chapel & Crematory. Please visit Dave's obituary and online guestbook at AlaskanFuneral.com.
Published in adn.com from Nov. 5 to Nov. 6, 2013
Published in adn.com from Nov. 5 to Nov. 6, 2013