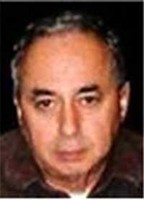 Tom R. Buhite, 69, passed away March 14, 2012, from heart complications. Tom was born in Sykesville, Pa., in 1943.
After his graduation from Sykesville-Henderson High School, Tom joined the Air Force. He proudly served from 1960 to 1964 as a military police officer. Tom was a patriotic man, and he valued some of his military friendships all his life. Following his military service, Tom returned to Reynoldsville, Pa., and married Sandra Pifer, who he had known since junior high school.Tom and Sandra moved to Alaska in 1966, eventually settling in Fairbanks. After graduating from the University of Alaska with a bachelor's degree in biology, Tom worked most of his professional career for Alyeska Pipeline. He held positions as a Wildlife Biologist and Oil Spill Contingency Specialist, but was best known by his children as a "bear chaser" in pipeline construction camps.
Tom played football as a child, and passed on his dedication and love for the sport to his son Tim. In the mid-1980s, Tom was President of Fairbanks Youth Football and reinvigorated the declining organization.
Tom was an avid outdoorsman, truly appreciating hunting and fishing in Alaska. Time spent grayling fishing on the Delta Clearwater and guiding with Bill Waugaman at Wood River were some of Tom's happiest.
For many summers, Tom and Sandra drove a motorhome through the Interior, finding the best fly fishing spots. In his spare time, Tom could be found in his immaculate shop, building furniture and working on household projects. He was meticulous and an expert woodworker. As Tom aged, he found even greater enjoyment playing with and watching his grandchildren. Never short of opinions, Tom wasn't politically correct, but was always correct politically. His heated emotions and fierce loyalty to friends and family will be missed.
Tom is survived after 47 years of marriage by his wife Sandra, sisters Betty Ann, Ginny, Jackie, Helen Ann, and brother Bill. He is also survived by son, Tim and his wife Natalie; daughter, Suzan and her husband John. The ones who kept him looking forward to each day in his later years were his grandchildren: Bristal, Tommy, Katie and Billy.
Tom was a lifetime National Rifle Association member and strongly supported American Disabled Veterans. Memorial contributions may be made to the NRA (11250 Waples Mill Rd. Fairfax, VA 22030, www.nra.org/forms/donate.asp) or the Disabled American Veterans (PO Box 14301 Cincinnati, OH 45250-0301, www.dav.org).
A memorial service will be held at 4:30 p.m. Friday, March 23 in the Holy Family Chapel, located in the Immaculate Conception and Monroe schools, on Illinois Street. Tom's ashes will be spread in the sheep mountains of the Alaska Range. Arrangements were entrusted to Chapel of Chimes Funeral Home.
Published in the Fairbanks Daily News-Miner on Mar. 19, 2012