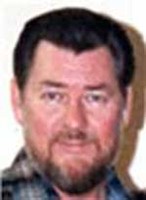 Jerry Allen Dunnell, 73, passed on to be with his loving wife, Ruth Dunnell, May 16, 2012. Jerry died at Fairbanks Memorial Hospital from complications of congestive heart failure disease and emphysema.
A funeral service will be held at 1 p.m. Friday, June 1, 2012, at First Presbyterian Church, 547 Seventh Ave., with Pastor Dave Moody officiating. Burial will follow at Birch Hill Native Cemetery with full military honors presented by the U.S. Air Force.
Jerry was born March 28, 1939, to the late Lloyd William Dunnell and Mary (Rucker) Dunnell, on his parents' farm, east of Mulvane, Kan. Jerry graduated in 1957, from Rose Hill High School, where he received his football letter award, for the season of 1956.
Jerry enlisted in the Air Force as Airman basic Nov. 14, 1958, and continued to serve until he was honorably discharged, with the rank of Airman 1st class E-4, Nov. 13, 1964.
His training in the Air Force would be the foundation of his life career in electronic communications. He was stationed in Saudi Arabia and Adak and most notably, Barrow, where he met the love of his life, Ruth Itta.
After their marriage, Jerry and Ruth resided in Kansas, but later chose Alaska to be their home, so Ruth could be closer to family.
Jerry was employed by Boeing Aircraft Company in Wichita, Kan., from 1963 to 1965. Later he worked for General Communications from 1965 to 1972, installing and updating radio communication systems for the Winfield, Kan., police and fire departments. From 1973 to 1974, he worked for Communications Engineers Inc, maintaining mobile phone systems.
After Jerry moved to Alaska in 1975, he became a union member with Teamsters Local 959, and continued to work along the trans-Alaska oil pipeline as a SCADA technician. His contributions to the pipeline was to select sites for microwave communication towers. He made many friends with co-workers while working on the pipeline. He also was a supporting member of the NRA.
Jerry enjoyed fishing for catfish with his dad and Uncle James in Kansas, and hunting moose or caribou in Alaska with his best friend, Frankie Cambell.
Jerry built a plane with his brother-in-law, Russell Foyle, known to family members as "Rusty," and became a private pilot. He used his piloting skills to go placer mining with Rusty.
His family states, "My dad was a man of few words, much like his father, Bill Dunnell. My grandpa always told me, 'If you don't have anything good to say, don't say anything at all.' "My dad always had a ready smile and a quiet laugh. He always listened rather than interrupt the conversation. Many relatives and friends always commented on my dad's ability to hold his temper.
"My dad was always patient, not ready to hurry anything he was working on. Everyone could tell he was happy because he would always be snapping his fingers. My dad will be sorely missed by many relatives here in Alaska and Kansas."
Jerry is survived by his son, Donny S. Dunnell of Fairbanks, and his brother, Lloyd (Anna) William Dunnell Jr., along with their son Lloyd (Amy) William Dunnell III, who reside in Winfield, Kan.
Jerry's Alaska relatives include Marilyn and Steve Decker, along with their daughter, Jessica June Itta; Janice and Stewart Gangwer, Dora Foyle, Martina Grana, Alice Itta, George Itta, Leslie and Vera Itta, and numerous nieces and nephews of Kansas and Alaska. Arrangements are entrusted to Fairbanks Funeral Home.