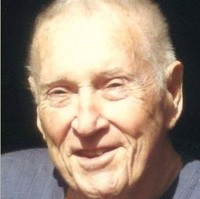 April 12, 1919 - April 1, 2010
Earl E. Boling, age 90, of Maryville passed away at his home on April 1st, 2010.
He was a mechanical engineering graduate of the University of Illinois (1947), a US Army First Lieutenant in WWII with combat service in the Philippines with the 1st Cavalry Division, a key contributor to F-1 rocket engine testing at Edwards AFB, CA for the Apollo Program that put Americans on the moon, and a district superintendent for the Alaska pipeline.
After his retirement to Maryville, he and his wife of 60 years, Marilyn, traveled the globe, including trips to China, Europe, Kenya, Egypt, and Japan. Sadly, Marilyn preceded him in death in 2007. He is survived by his three sons, Roger, Daniel, and James; their spouses and their children and grandchildren. Earl was a loved and loving husband and father who passed on to his sons a wealth of practical handyman "know how" – especially woodworking, at which he excelled. An avid photographer and outdoorsman, he introduced his family to camping, which formed the basis for many years of vacations throughout the western states and Canada.
Earl was a true "dog person" and the family requests donations to the American Humane Society in lieu of flowers. Graveside informal service will be held at 10 a.m., Saturday, April 10th, at Grandview Cemetery, Maryville. Smith Funeral and Cremation Service, Maryville, 983-1000,