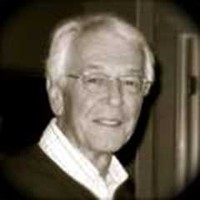 Anchorage resident Fahri Yuce (U.J.) Baskurt died Dec. 26, 2010, surrounded by family at his home in Newport Beach, Calif. He was 66.
Yuce was born June 30, 1944, in Ankara, Turkey, to Dr. Esat and Haver Baskurt.
After graduating from Ankara College, a British boarding school in Ankara, Yuce worked outside Istanbul as a translator for American-based construction company Morrison Knudsen.
Yuce's interest in engineering brought him to the United States, where he earned an undergraduate degree in civil engineering from Texas A&M in 1968 and a master's degree in structural engineering from Texas A&M in 1969. It was in Texas that Yuce developed a passion for American football and became a lifelong fan of the Aggies and the Dallas Cowboys.
Yuce's beloved son Deren was born in 1969 in Bryan, Texas.
In 1974, Yuce was hired by Alyeska Pipeline to assist in the design, support and start-up of the trans-Alaska pipeline in Alaska. Working on the pipeline was a dream come true for Yuce and became his fondest professional endeavor.
After completion of the pipeline, Yuce began a long career with Atlantic Richfield Co. (Arco) that took him to many major energy projects around the country before he returned to Alaska in 1987.
In 1987, Yuce was introduced to lifelong Alaskan Sarah (Sam) Moore. The two fell in love and were married among friends and family in August 1988. Yuce also lovingly welcomed into his life Sarah's two sons, James and Chase.
Although his heart was always in Turkey, becoming an American citizen in the early 1990s was among the proudest moments of Yuce's life. Yuce retired from Arco in 1995 and founded UJB Consultants, where he provided valuable support for a number of key Alaska energy projects. Satisfied with a robust and vibrant career, Yuce retired in 2008.
Yuce's passion for golf rivaled his love of work and became an increasingly important facet of his life after retirement.
During the winter months, Yuce loved spending time with his family and friends at his home in Maui, and also visiting his son Deren, daughter-in-law Laura and grandchildren Ella and Oliver in California. Yuce will be remembered for his compassion and intellect, his kind nature, and his seemingly limitless breadth of knowledge of all things relating to sports and politics. A gifted conversationalist, Yuce was always eager to engage in lighthearted debate on almost any topic.
Yuce is survived by his wife, Sarah Baskurt; son and daughter-in-law, Deren and Laura Baskurt; grandchildren, Ella and Oliver; sister, Nurdan Downes (Fred); niece, Leyla Downes; stepsons, James and Chase Christie; and by his many friends and extended family throughout Turkey and America.
He will be missed dearly.
Published in Anchorage Daily News January 4 to January 5, 2011