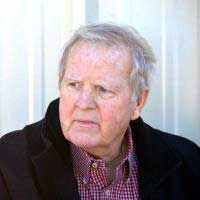 Notice on the National Welding Spection School Website:
We are sorry to announce that after a long battle with cancer, our founder, John Charles Wormeli, passed away peacefully with family by his side on September 23, 2014.
John and his family would like to thank all of the past and present students for participating in NWIS certification programs.
We would also like to thank the many companies that entrusted John's expertise in various projects.
John has selected a qualified team of instructors and staff to continue his legacy at NWIS. We look forward to providing "Top Gun Inspectors" for many more years to come.
In lieu of flowers, the family asks if you would like to make a donation in John's name, please make donations to:
First United Methodist Church of Brenham
408 N Baylor St.
Brenham, Tx. 77833
(in the memo of check please input John Wormeli Memorial)
...OR...
The University of Texas MD Anderson Cancer Center
P.O. Box 4486
Houston, Tx. 77210-4486 giving@mdanderson.org
(in the memo of check please input John Wormeli Memorial)
Sincerely, The Wormeli Family and NWIS Team