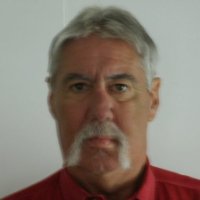 Education: Virgina Wesleyan College
Fred came to Alyeska as a quality services contractor for Stone and Webster during the period many know as Quality March Madness.. He worked as a Quality Services Surveillant for Alyeska Pipeline Service Company from 1997 – 2004.
In April, 2004, he worked as a Maintenance Supervisor until September, 2008, (4 years 6 months), in Fairbanks, Alaska.
He supervised a crew of maintenance technicians and planners, coordinated and executed planned maintenance activities on the Trans-Alaska Pipeline; evaluated technician performance; stewarded the Loss Prevention Program; and served as Pipeline Duty Manager (after normal business hours) responsible for initiating the Incident Command System to begin mobilization of field support in response to an emergency or abnormal operating condition on the pipeline
Following that, he worked at a number of Quality Control positions. He passed away in Lake Charles, LA.
Contact me if you have additional information to share here.
Larry Motschenbacher