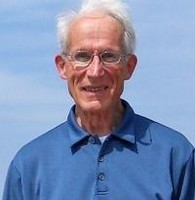 Ulrich Luscher of Orinda, California passed away while hiking near Palm Springs on March 9, 2014, at age 81.
Ulrich was born in Oftringen, Switzerland on July 18, 1932 to Ernst and Hanna (Haller) Luscher. In 1956 he graduated from ETH Zurich, one of the world's premier technical universities. He came to the United States in 1957 to study at MIT, where he received his Ph.D. in Civil Engineering in 1963.
During his four-decade career with Woodward-Clyde Consultants and URS, he contributed to key advances in geotechnical engineering, including work on the Trans-Alaska Pipeline in the 1970s. At the time of his death he was Board President of the Serene Lakes County Water District.
In 1962 Ulrich married Lenore McGee, with whom he had two sons. He lived in Boston, Houston, and Oakland before settling in Orinda in 1981. Ulrich married Joanne (Lowry) Thompson in 1983 and together they shared a happy 30 years of marriage.
Ulrich was constantly in motion, pursuing skiing, tennis, hiking, and mountain climbing. He traveled extensively with Joanne and enjoyed spending time at his Serene Lakes cabin.
Ulrich was preceded in death by his wife Joanne Luscher. He is survived by family on two continents: his brother (and sister-in-law) Werner (Christine) Luscher and sister Maria Luscher; sons Mark Luscher and Dan Luscher and daughter-in-law LindaKay Brown; four stepchildren (and their spouses) Greg (Kathy) Thompson, David (Colleen) Thompson, Jaimie Eberle, and Valerie (Lars) Pedersen; and thirteen grandchildren.
A celebration of Ulrich's life will be held on Thursday, April 3rd, at 2:00pm at the Lafayette-Orinda Presbyterian Church.
Published in San Francisco Chronicle from Mar. 22 to Mar. 24, 2014