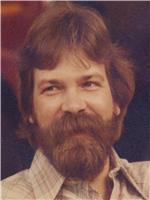 Ron, born September 3, 1950, grew up in Baton Rouge & was an LSU alumni. He passed away Tuesday May 11, 2015 in Fairbanks, Alaska at the age 64.
He found his way up to Alaska in the late 1970's and worked the Prudhoe Bay North Slope oil fields mostly in the engineering & design area. For the past 20+ years he worked on the Trans-Alaskan Pipeline as a roving field engineer specializing in the fire protection systems up and down all the pipeline facilities & pump stations. Ron loved driving the "The Old Haul Road" to and from his work assignments in remote Alaska. He enjoyed the beauty of Alaskan nature during his drives. He made many lasting friends throughout his years working in Alaska.
Ron spent time between his work assignments in Alaska and spending his R&R's in Louisiana. He and his wife, Jeannie - who he met in 1982 on the North Slope, were looking forward to buying & finally retiring on a horse farm on the east coast. Ron loved his family, his friends, & was a very kind person to his wide variety of animals, especially his donkeys. He will be dearly missed by all who knew him.
There will be a visitation on Tuesday, May 19, 2015 from 9:00 am until religious services at 11:00 am conducted by Rev. Joe Thibeau at Ourso Funeral Home in Gonzales. Burial will follow at Carpenters Chapel Cemetery in Prairieville.
He is survived by his loving wife of 33 years, Jeanne Sayer Guitreau, 2 aunts: Ruby Havard and Tiny Jones and numerous first and second cousins. He was preceded in death by his parents: Ameal Ambroise and Marjorie Yvonne Jones Guitreau. To offer condolences to the family, you may visit our website at www.oursofh.com. Ourso Funeral Home, Gonzales is in charge of arrangements.
Published in TheAdvocate.com from May 17 to May 19, 2015
==============================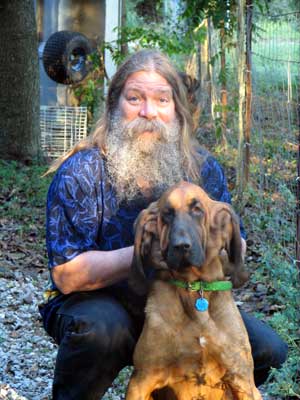 We are deeply saddened to inform you of the death of CH2M employee Ron Guitreau. Ron passed away due to a heart attack the evening of Tuesday, May 12, at Sophie's Station in Fairbanks. Ron was a Fire & Gas professional with CH2M for over 15 years and worked in the Alaska oilfields for over 30 years. Ron spent this time as a field technician working on TAPS along the line and at the VMT. Ron was well-known at all of the pump stations and VMT and was well-respected for his Fire & Gas expertise. He was known for his love of work.
Ron spent his days away from work at his hobby farm in Baton Rouge, Louisiana working with miniature donkeys, birds and bloodhounds.
At this time, there are no formal plans for a memorial service.
Announcement from CH2M Hill
Ron worked with many TAPS employees over the years.