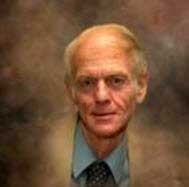 Donald E. Godbey
Born: May 18, 1937
Died: November 18, 2014
Donald E. Godbey, 77, of Brandenburg, KY formerly of Louisville passed away Tuesday, November 18, 2014 at the Robley Rex Veterans Hospital.
Don was born May 18, 1937 in Louisville, KY to the late William Vaughn and Agnes Paulin Godbey.
Don was a 1960 graduate of the University of Louisville Speed School Of Engineering where he received his Bachelor's in Civil Engineering; he also received a Masters in Business Administration and a degree in Secondary Education from U of L. Don was a US Navy Veteran where he was a Lieutenant JG in the Supply Corps. As a Civil Engineer, Don worked for Alyeska Pipeline Service Company in Alaska; for Parsons-Jurden Ltd. near Rafsanjan, Iran; and for the US Army Corps of Engineers in Detroit and Louisville. Don's avocation was traveling especially in national parks; he visited every park in the nation.
Don is survived by his wife Stella Kinderman Godbey of Brandenburg, KY; daughter, Jeannette Godbey of San Francisco, CA, sister, Sharon Goldsmith of Louisville and many nieces and nephews.
Funeral services will be held Sunday, November 23, 2014 at 2 P.M. EST at St. John the Apostle Church in Brandenburg, KY.
Visitation will be held Sunday, November 23 at the church from 1 P.M. EST until the time of the service.
Expressions of sympathy may be made to the National Park Foundation, 1201 Eye Street, NW, Suite 550B, Washington, D.C. 20005.
From the Bruinngton-Jenkins-Sturgeon Funeral Home, Brandenburg, KY