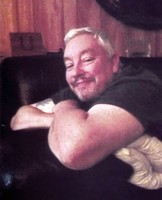 Dale Strange
November 18, 1954 - June 1, 2018
Mr. Dale Strange, 63, of Turnertown, Texas passed from this life on June 1, 2018 at Hospice Homeplace in Tyler, Texas. He was born November 18, 1954, in San Juan, Puerto Rico to Raymond and Faye (Grubaugh) Strange while Raymond was stationed there for military service. Dale also went on to serve his country for 1 term until 1978 in the United States Marine Corps. After his military service, Dale found his passion as a dedicated firefighter for the Henderson Fire Dept. until 1981.
The real adventure began when Dale relocated to Anchorage, Alaska to work for the Fort Richardson/JBER Fire Department with his then wife, Debra Strange. There, his family grew to include two daughters Shiloh and Lacey. In 1988, he was offered the Assistant Fire Chief for Fort Greely in Delta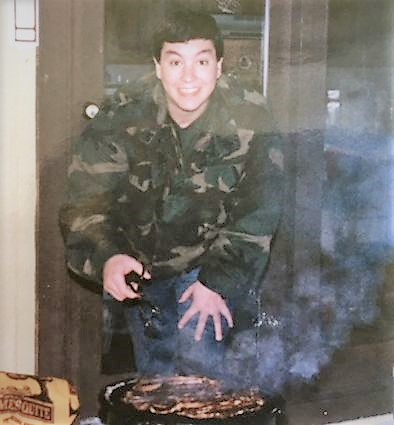 Junction, Alaska then in 1991 Dale and Debra made the wonderful decision to move the family to their longtime home of Valdez, Alaska. Dale then began his career as Assistant Fire Chief then OM&S Technician with Alyeska Pipeline Service Company for 17 years until 2008. Debra Strange, Shiloh Marshall and family; husband Joshua and daughters Ava and Andrea still call Valdez, Alaska home and Lacey along with her significant other Brent Reese and daughter's Megahn Reese and Madison Reese reside in Anchorage, Alaska.
Dale's passion for the outdoors in the great Alaskan wilderness included hunting big game animals and fishing in the beautiful Prince William Sound. He passed down this passion to his daughters who continue to hunt, fish and enjoy the Alaska wilderness with their families. Up until the day he passed, Dale's love of Alaska was indescribable and could be heard with every story and every adventure he had in the great state.
Dale eventually moved back to Texas to work as an Operator for Energy Transfer and remarried to a Mrs. Nancy Strange of Tyler, Texas where he resided till he passed.
He was preceded in death by his parents, Raymond and Faye Strange. Survivors include: wife, Nancy Strange of Turnertown, Texas; aunt and uncle Nora and Mike Strange of Marshall, Texas; daughters Shiloh Marshall and Lacey Strange of Alaska, Evajoy Walker of Bullard, Texas and Kristi Walker of Turnertown, Texas; brothers Johnny Strange of Dallas, Texas and Gary Strange of Colorado Springs, Colorado; sisters Brenda Burton of Alaska, Paula Wear of Kilgore, Texas, and Connie Borel of Apple Springs, Texas; and grandchildren Ava Marshall, Andrea Marshall, Matthew Foster, Rowdy Thompson, and Ruston Thompson.
Memorial services for Mr. Strange will be held at Bar None Cowboy Church at 6:00 p.m., Friday, June 15, 2018 [Tatum, TX]. Family will receive friends from 5:00-6:00 p.m., one hour before the service. Words of comfort may be shared with the family at www.crawfordacrim.com.
June 13, 2018, Valdez Star, Valdez Alaska.