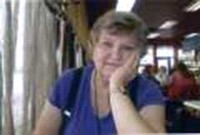 Emma Milkeraitis
Obituary
I feel so lucky. I get to write my own obituary and make my end-of-life decisions. It is fashionable to go kicking and screaming and fighting for every breath. Not me. I choose grace and dignity.
Several components of my heart failed. Many options were suggested to allow for some normalcy for living. Shortly after that I was diagnosed with Stage 4 colon cancer.
How much effort do I expend to live another day? How many of my assets do I give for that day? I saw my future filled with tests, appointments, and procedures. Whether it is 70 or 100 years - we only live for a flicker of time in relation to this earth. I went home and called a travel agency!
I ended up in Alaska because I would never miss an opportunity for adventure. The first time I put on skis was in Switzerland. In Rio de Janeiro, Brazil, a fellow befriended my friend and me. Later in his car we realized he was a militant with explosives in his trunk. After the initial shock, and a few glasses of champagne, we found him to be a very likable and patriotic person.
Although I came from a very conservative background, my travels transformed me into the person I am today. Because of this, in my trust I stipulated that some of the money I leave be used for travel., with Alaska being the first trip. Hopefully traveling will convert all of my beneficiaries into tree huggers like me!
In my travels I have learned:
Greed and power are insatiable.
Don't leave anything undone. If you always wanted to jump out of an airplane or kiss an elephant - DO IT!
Make your end-of-life choices while you are able, with forward vision.
Support the arts in all forms; it is our communication to future generations. Unlike me, the arts will live forever.
Do noy hang on to life' be remembered for the live you lived rather than as a burden in death.
No regrets and no scooter chair for me!
Published in Alaska Dispatch News from November 10 to Novermber 11, 2012