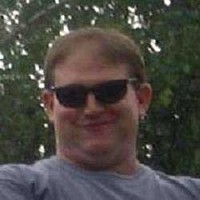 Yancy Thompson
February 21, 1959 - Nov 27, 2016
Yancey Thompson died unexpectedly of a heart attack on Nov. 27, 2016, after hosting a wonderful Thanksgiving weekend for his family. Yancey was born in Fairbanks, Alaska, to Lane and Dorothy Thompson. The family moved to Hilo, Hawaii, after the Fairbanks flood of 1967. Yancey attended Hilo Union Elementary, Hilo Intermediate and then Hawaii Preparatory Academy, where he played football and especially excelled at wrestling. His lifelong friend since the 6th grade, Kerry Teekel, remembers Yancey as the biggest and strongest, but also that he always had a gentle and calming influence on those around him.
After graduating in 1977, Yancey and his family moved back to Fairbanks. He studied Petroleum Technology at University of Alaska Fairbanks, worked for BP and then for over 20 years with Alyeska Pipeline. His pump station colleagues have expressed their deep respect for him as well as their appreciation of his warm smile.
In 1996, Yancey met Svetlana Evdokimova and they married in 2000. Their two daughters Sophia (18) and Alexandra "Alya" (12) were the center of his life. He called nightly from work to talk about their day and wish them a good night. He shared his wide taste in music with them too, from funk and jazz to world music. The girls fondly remember Yancey teaching them to snorkel in Kona, Hawaii, sharing shark stories to make it more exciting. His warped sense of humor always made learning new things fun. In his upcoming retirement Yancey was looking forward to having more time with them. Yancey's great passions were fishing and food. He filled his freezer and generously shared his catch with family and friends, including his incredible smoked salmon. Yancey loved cooking and was a coffee connoisseur. He would tour Kona's coffee plantations, dreaming of owning a farm someday.
Yancey is survived by his wife, Svetlana; daughters, Sophia and Alya; mother, Dorothy; sister, Natasha (husband Randy); brother, Leif (wife Claudi); and sister, Kiana (daughter Shayla). He was preceded in death by his father, Lane.
In lieu of flowers, the "Sophia and Alexandra Thompson Memorial College Fund" has been established at Wells Fargo Bank for anyone who wishes to donate in Yancey's memory. Donations are accepted directly at Wells Fargo, through Wells Fargo Surepay (sophiaalyacollegefund@gmail.com using prompt "Natasha Bergt"), or by check (memorial fund) to Natasha Bergt, 2015 Foraker Drive, Anchorage, AK, 99517. Yancey's family is very grateful for the outpouring of support from so many who knew him. His laughter and big heart will be deeply missed by all. A Celebration of Life will be announced at a later time. Arrangements are entrusted to the Cremations Cociety of Alaska (7216 Lake Otis Parkway, Anchorage, AK.)
Published in Alaska Dispatch News on December 16, 2016
On his Alyeska Pipeline People page, Yancy had written, "Contract Pipeline Operations Technician with Conam from January 1993 to March 1994. Pipeline Operations Technician with Alyeska from March 1994 to November 2016. Worked at PS08, PS06, PS07, PS03, PS04, & PS05 in that order."
Larry Motschenbacher