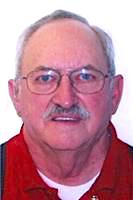 Theodore Payment
May 5, 1937 - June 11, 2017
Nikiski resident Theodore John "Ted" Payment, 80, passed away peacefully in his sleep at his home on Sunday, June 11, 2017.

Memorial mass will be at noon Friday, July 28, 2017 at Our Lady of the Angels Catholic Church in Kenai.

Ted, as he was known, was born on May 5, 1937 in Grand Rapids, Minnesota. Ted found his knack for machining and mechanics early and began his journey to becoming a master machinist. He worked many jobs around the country as a machinist, including for Boeing where he helped develop specialty tooling for drawing wire for aircraft. Ted also worked in the logging industry in the Pacific Northwest, mostly as sideline work with family members and continued after moving to Alaska up until he went remote with his mining operations.

Ted moved to Alaska in 1977 to participate in the construction of the Trans-Alaska Pipeline. He then worked for Alyeska Pipeline Service Company at Pump Stations 1 and 12 as a mechanic until his retirement. Ted then found his love of gold and began mining in McGrath and outside of Chicken, Alaska for 20 years, which he worked until his death. He was always searching for the "Mother Lode."

Ted will be fondly remembered by those who knew him as a man who could not tell a story without laughing. No matter how hopeless a situation was Ted would use his infectious smile and never-get down attitude to accomplish whatever the task was. There was not a problem he couldn't fix with a little ingenuity and a good story. He could take anything and polish it to gold. He was extremely loved and will be greatly missed by all those who were lucky enough to know him.

He leaves behind his six children, Debi (Mike) Willy of Post Falls, Idaho, Glen (Renee) Payment of Nikiski, Alaska, Ron (Lorie) Payment of Poulson, Montana, Lou (Mike) Pfennig of Poulson, Montana, Larry (Janet) Payment of Priest River, Idaho, and Steven (Tracy) Payment of Post Falls, Idaho; as well as many grandchildren and great-grandchildren.

He is preceded in death by his wife of 50 years, Jeanetta; and his grandson, Chad Stutheit.
Arrangements were by Peninsula Memorial Chapel in Kenai.
Published in The Peninsula Clarion on June 27, 2017