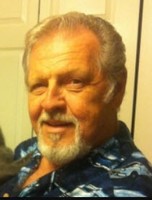 MSG Olan Wayne Camp, U.S. Army (Ret.)
September 15, 1943 - April 3, 2018
Olan Wayne Camp, 74, passed away at his residence on Tuesday, April 3, 2018.
Born on September 15, 1943 in Albertville, Alabama, Olan was the son of the late Olan Avery and Mary Ruby Fuller Camp. He proudly served his country in the United States Army as a military policeman and retired with the rank of Master Sergeant. Following his military career, Olan worked with Alyeska pipe line in Alaska. He loved riding motorcycles, music, and was a true patriot who was passionate about the military and the U.S. flag. Olan will be greatly missed by all who knew him.
In addition to his parents, he was preceded him in death by his daughter, Tammy Camp; and siblings, Terry Lee Camp and Wendall Royal.
His memory will forever be treasured by his loving wife, Tommie Lynn Camp of Kathleen; daughters, Inge Deanne Camp of Columbus, Georgia and Courtney Lynn Camp of Portland, Oregon; five grandchildren; brothers, Jimmy T. Camp (Kathy) of Alabama, Donald M. Camp (Willogene) of Bonaire, and Tony Royal of Edison, Georgia; and sister-in-law, Becke Camp of Senoia, Georgia.
Visitation will be Sunday, April 15, 2018, from 1:00 p.m. until 2:00 p.m. at McCullough Funeral Home. A memorial service will immediately follow at 2:00 p.m. in the chapel of McCullough Funeral Home.
In lieu of flowers, the family respectfully suggests memorial donations be given in memory of Mr. Camp to the American Heart Association, 5962 Zebulon Rd., PMB#359, Macon, GA 31210.
McCullough Funeral Home and Crematory has the privilege of being entrusted with Mr. Camp's arrangements.