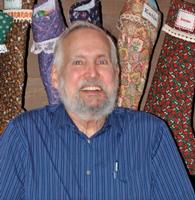 John Roland Wallingford II
August 17, 1941 - July 27, 2019
John Wallingford, of Rosenberg, Texas passed away on July 27, 2019 at the age of 77. John is the son of John Roland Wallingford and Corinne Ogg who married in 1938. His parents moved to New Orleans, LA in the early years of World War II where John was born and then they returned back to Houston where John and his brothers and sisters were raised.
John attended Stephen F. Austin University, Sam Houston State University and the University of Houston and he served in the U.S. Air Force.
John was part of the Arctic Civil Engineering Department for Section 3, at the Ft Wainwright office during construction.
He was an avid Houston Astros fan.
John had 3 children: Lisa Michelle Wallingford Brawley of Rosenberg, TX; Anne Nicole Wallingford Pulliam of Yucca Valley, CA: and John Roland Wallingford III of Richmond TX.
In addition, John had 7 grandchildren: Lisa's children - Julia, Sarah, and Emily; and Nicole's children - Jessica, Lauren, Mason and Kristyn. In addition, he has 3 great-grandchildren: Jessicals' children – Daelyn and Azlynn; and Lauren's child - Charles.
John was cremated and has a burial plot at Field Store Cemetery where his father, grandfather and a number of other family members are buried?
Ridgemont Mortuary, Houston, TX