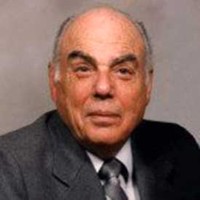 Gerald Elliott Cole, Jr.
September 20, 1925 - May 20, 2016
Gerald (Jerry) Elliott Cole, Jr., 90, of Midland, passed away on Friday, May 20, 2016, surrounded by family during this time. Memorial services will be held on Wednesday, May 25, 2016 at 11:00AM at First United Methodist Church in Midland with Dr. Timothy Walker and Rev. Macky Pitts officiating.
He was born September 20, 1925 to Gerald and Corinne Cole in Collin County, Texas. He graduated from Woodrow Wilson High School in Dallas, TX and joined the Navy where he served aboard the U.S.S. John W. Thomason. After discharge he returned to Dallas and attended SMU for four years.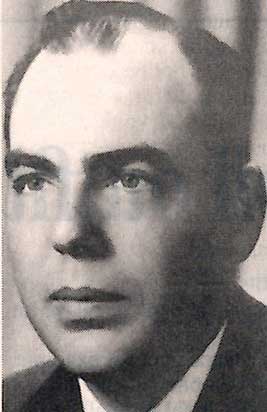 After college, he moved to Midland and was employed by US geophysical company where he met and married Loyce Midkiff, August 19, 1950. Invited to become a professional Boy Scouter, he went to Schiff School in Western New Jersey. He began his scouting career in Coleman, TX returning back to Midland in 1952. He started his career with Humble Oil and Refining Company. He took a temporary assignment offer in 1970 for the Trans Alaska Pipeline. Moving his family in 1972, the position became permanent for 16 years where he retired from Exxon/Alyeska Pipeline Service Co… He then was active in consulting for special projects regarding the pipeline.
Jerry was very active and devoted in Scouting and was a scout master for troop 152 for twenty years. During this time, he was one of thirty-five in the United States unit leaders to the World Jamboree in Marathon, Greece in 1963. Humble being supportive of the Scouts allowed him a six week paid leave in order to accomplish this. While awards and/or recognition was never the goal of the time and effort, he was appreciative of kind words from fellow citizens; He became a member of the "Wood Badge" after writing a book on the aspects of Scouting and Leadership. The Optimis Club naming him Friend of the Boy "1962-63" and then the Buffalo Trail Council awarded him the "Silver Beaver" the highest award for distinguished scouting service.
One of the most challenging aspects of his career was his involvement with the 800 mile Trans Alaska Pipeline. He volunteered for an eight month assignment that stretched into 16 yrs managing the Surveying and Photogrammetry for the entire line and later the Quality Assurance.
Jerry loved his time in Alaska where he took up skiing and added to his love for fishing. 23 years of fishing in Alaska resulted in an annual salmon dinner for the Fellowship Sunday School Class.
Loving reading and writing, he authored books on Scouting and Trans Alaska Pipeline. At the time of his death he was in the process of finishing his WWII stories and had plans for publishing his Sunday school lessons.
Jerry had a love for his family. He was a devoted husband, father, and a very special grandad. He had deep faith in the Lord, an uncanny wit, and an ingrain ability for always doing what was right.
Survivors include his wife of 65 years, Loyce Cole; son, Doug Cole (Renee); daughter, Elizabeth Lane (Chris); daughter, Sally Owen (Chuck); 4 grandchildren, Brittany Harris, Alexis Harris, Samantha Weiner and Stanley Weiner; and one great grandchild.
Honorary pallbearers will be Richard Midkiff, Dicky Hill, Ed Glasscock, Jeff Olchesky, T.O. Midkiff and Boy Scout Troop 152.
The family suggests memorials go to: First United Methodist Church, 300 North Main Street, Midland, TX 79701-4744, Methodist Mission Home/Providence Place, 6487 Whitby Road, San Antonio, TX 78240-2131 or charity of their choice.
Arrangements are under the direction of Nalley-Pickle & Welch Funeral Home & Crematory of Midland. Online condolences can be made at www.npwelch.com.
From the Nalley-Pickle & Welch Funeral Home & Crematory, of Midland, TX
Published by the Midland Reporter-Telegram on May 22, 2016