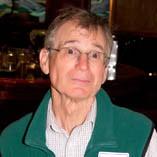 William J Frichtl
William James Frichtl, age 72
November 17, 1948 – February 11, 2021
William James Frichtl, age 72, of Greenville, South Carolina, passed away at 11:15 AM Thursday, February 11,2021.
Due to Covid-19, a joint funeral Mass for Bill and his sister Christine, who passed away in December, will be celebrated later in the year at St. Patrick's Catholic Church in Urbana, Illinois. Private family committal services will be held with burial in the Old St. Peter Cemetery east of Newton, Illinois. Arrangements are under the care of the Meyer Funeral Home in Newton, Illinois. The obituary can be viewed and condolences left at www.meyerfh.com
Bill was born on November 17, 1948, in Newton, Illinois, the son of Thomas and Elizabeth "Betty" (Rudolphi) Frichtl.
Bill received his BS in Electrical Engineering from the University of Illinois. He spent most of his career working in Alaska for Alyeska on the Trans Alaskan Pipeline System. He was there for the startup of the pipeline, retiring in 2015 after 38 years with the company, helping to keep the pipeline operating. He loved his job, all the people he worked with, and he loved Alaska. He would probably still be there if not for his 22-year battle with Parkinson's disease.
Bill is survived by:
Siblings – Patricia Kaus of Chadron, Nebraska; Thomas (Ann) Frichtl of Urbana, Illinois; Barbara (James) Klein of Marion, Iowa; Paul (Marsha) Frichtl of Springfield, Virginia; Tony (Jane) Frichtl of Taylors, South Carolina; and Marie Ann Frichtl of Newton, Illinois.
Bill was preceded in death by his parents and three sisters, Christine Frichtl, Jo Ann Frichtl and Mary Frichtl.
The family respectfully requests memorials be made to The Michael J. Fox Foundation for Parkinson's Research.