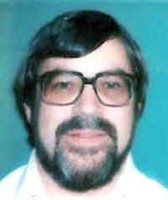 Robert G. Buch, 79, passed away on Sept. 5, 2015, at his home in Anchorage, Alaska.
The funeral service will be at 11 a.m. on Saturday, Sept. 12, 2015, at Legacy Funeral Home, Heritage Chapel at Angelus 440 East Klatt Road, interment afterwards at Angelus Memorial Park Cemetery. Chaplin Mary Bolin will officiate.
Robert was born on June 28, 1936, in Ogdensburg, N.Y. He earned a Bachelors Degree in Engineering. He moved to Anchorage in 1967, and worked for Johnson Controls, Alyeska Pipeline, Carrier, Seatronics and Skoglund Co. Inc.
He retired in 2005. Robert's hobbies included fishing and reading. His family said, "Bob's greatest love was his wonderful wife and his precious four-legged daughter, Nimi, friends and his extended family. He loved his beautiful state of Alaska and all it's grandeur, especially the great fishing. He was always a fisherman at heart.
Bob lived his life with integrity, honesty and was truly kind hearted and generous to all. Forever he will be missed."
He is survived by his wife, Dragana Buch; and nephew, Stefan Rakic.
In lieu of memorial flowers, donations can be sent to The American Heart Association 3700 Woodland Drive #700, Anchorage, AK 99517; 907-865-5300. Arrangements entrusted to Legacy Funeral Home, Heritage Chapel at Angelus.
To share condolences with the family please visit www.legacyalaska.com.
Published in Alaska Dispatch News on Sept. 10, 2015