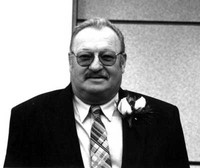 Jeffery J. Mekinda (1943 - 2015)
Jeffery James Knuth Mekinda, age 71, of Yuma, Ariz., and Anchorage and Valdez, Alaska, passed away on July 5, 2015, after a putting up a good fight for life. Jeffery, a great husband and father, was born in Cleveland, Ohio, and after high school and airplane repair technical school, he joined the United States Air Force where he was sent to Alaska for his tour of duty. While in Anchorage he met the love of his life, "Suzi," raced cars and started his family.
After his long military service, Jeff worked as a mechanic in Anchorage, and then moved to Valdez in 1976, to work on the Alaska Pipeline as member of the Teamsters Union 95 and for Alyeska Pipeline Service Company. While in Valdez, he joined the Army National Guard and then transferred the Air National Guard. During his down time, he ran Alaska Dream Charters, where he enjoyed sharing his love for Alaska with visiting tourists who wanted the Alaska experience. He retired from Alyeska Pipeline Service Company in 2000, starting his retirement as a "Snow Bird" in Anchorage during the summer and Yuma during the winter.
Jeff totally loved life! He loved to fish, hunt, golf, play darts, ride his dune buggy and four wheeler and wouldn't miss his wrestling shows on TV. His family always came first to him. His son, Jeffery Ray, and daughter, Melinda Ann, were his pride and joy. He was a devoted family man with a wonderful sense of humor and an extraordinary sense of pride in everything he did in his life.
Jeff was preceded in death by his biological father, Charles Knuth; and mother and adopted father, Ed and Josephine Mekinda. He is survived by his wife of 49 years, Suzanne (Jackson) Mekinda; daughter, Melinda (Mekinda) Hobbs and son-in-law, William Hobbs; son, Jeffery Ray Mekinda; granddaughters, Cynthia Hobbs and Brittany Hobbs; brother, Robert Mekinda and sister-in-law, Sue Mekinda; along with sister and brothers-in-law, Donna and Bob Fitzpatrick, Sandra and William Everly and Joel Jackson; many loving nieces and nephews, Barbara, Connie, Cordi, Danita, David, Doug, Lee, Mike, Robert and Theresa; and also many dear friends, all of whom he loved very much and who loved him back even more! Jeff will be missed dearly by so many but we know it's not goodbye - it's just "see you later" as he will be waiting on the other side for all of us.
A Celebration of Life will be held in Yuma on Saturday, Nov. 7, 2015, at 10 a.m., at the Sunset Vista Funeral home for all family and friends. For any other further details, please do not hesitate to contact us at mmekinda@yahoo.com.
Published in Alaska Dispatch News on Oct. 9, 2015