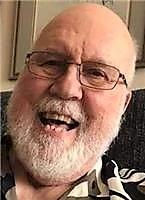 Lloyd Wayne Taggart
June 15, 1939 - May 29, 2021
Wayne was born in Aurora, Missouri, on July 15, 1939, to Lucille Maxine Thayer and Lloyd Burnette. Wayne passed away on May 29, 2021, at Central Peninsula Hospital in Soldotna, Alaska, after a brief illness.
Wayne was a gentle giant and was beloved by all who knew him. Wayne spent his childhood traveling with his mother and brother Jay Dee, going where his step-father Sam Taggart found work as a lineman and electrician. (Sam later adopted both Wayne and Jay Dee). Wayne ended up in Anchorage, Alaska, during his high school years and eventually found his home in Fairbanks, Alaska. Wayne followed in his father's footsteps after a brief stint in the Navy and became an electrician working for ACME Electric and later Alyeska Pipeline Company. Wayne loved bowling and spent many nights at the Arctic Bowl, much to the chagrin of his first wife, Judith Jewell Taggart.
Wayne married Ruth Butler Brees in December of 1980 and together they eventually retired to and became a part of the community in Ninilchik, Alaska. Wayne was passionate about his wife Ruth, fishing and his fishing reel repair business, Tags Reel Repair. Wayne volunteered with Ninilchik Emergency Services and spent endless hours as an EMT and later as treasurer. Wayne's loved ones who passed before him are Lloyd Burnette, Lucille Maxine Thayer, Sam Taggart, Jay Dee Taggart and Judith Jewell Taggart. Wayne is survived by his beloved wife of 41 years, Ruth Butler Taggart of Ninilchik, Alaska; his half-sister, Fay Kestner of Seattle, Washington; and his children, Dana Jewell of Andalusia, Alabama, Mark Muncrief of Tucson, Arizona, Pamela Taggart of Tucson Arizona, Amber Applebee of Las Vegas, Nevada, Jeff Brees of Fairbanks, Alaska, Carol Harrington of Las Vegas, Nevada, Mark Brees of Ninilchik, Alaska, and Aaron Brees of Anchorage, Alaska. Wayne is also survived by numerous grandchildren, great-grandchildren and numerous nieces and nephews.
A memorial service will be held in Ninilchik, Alaska, on July 10, 2021, at the Ninilchik Senior Center followed by a military salute at Deep Creek Beach. Times will be announced at a future date.
In remembrance of Wayne the family is asking that donations be made to Ninilchik Emergency Services in lieu of flowers.
Published in Daily News-Miner on Jun. 8, 2021.