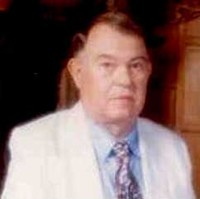 Don "Mike"Michael Rotan
April 29, 1942 - June 21, 2005
Don Mike Rotan, 64, died suddenly on June 21, 2005. He was born in Opportunity, WA and came to the Tri-Cities as a child. He attended the Richland School system, graduating in 1960 from the former Columbia Hi.
He was first employed at the Westinghouse HEDL operation in Richland where he served his technical apprenticeship. He went on to become a Master Craftsman and Tool & Die Machinist. He had a varied career that took him too many Western states including an extensive service with Alyeska Pipeline Service Co. on the Trans Alaska Oil Pipeline.
He enjoyed a challenge whether it was building a hot rod car, a single engine experimental air plane, or raising his daughter as a single parent. He became enchanted with the country and culture of Thailand. In his later years he divided his time between Thailand and the state of Washington. He was a man with few friends, but he would do anything for the friends he had. He will be missed.
He is survived by his wife of seven years Sumaree and his daughter from a previous marriage, Peggy.
He was preceded in death by his parents Kemp d. 1999 and Eunice d. 1994 of West Richland.
He is also survived by his three sisters and one brother of choice – Patricia and Susan of Washington, Karen and Benjamin of Alaska.
A private memorial is planned for family and friends on July 23, 2005. If you would like to attend, please call 943-4446.
From Sunset Gardens, Richland, WA