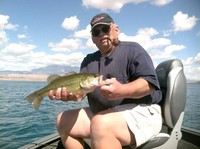 Michael C Metz
1947 - 2017
"Mike Metz was an engineering geologist, who began his professional career with ARCO at Hanford Department of Energy Nuclear Research Facility in the evaluation and coordination of applied technology and development projects concerning hazardous waste management
He went on to manage U.S. uranium exploration activities east of Rocky Mountains including groundwater sampling, field mapping, drilling, core sampling and geophysical well logging for a division of ARCO – Anaconda Copper – discovering one of the largest uranium deposits in Wyoming.
ARCO then assigned him to Alaska to work on exploration and development for the Trans Alaska Pipeline. He specialized in permafrost geology with extensive experience in the development, design, and construction of Arctic oil and gas pipelines and related facilities working on more than 22 major oil and gas development projects in Alaska, Canada, and Russia. He was a former member of the United States Committee on Permafrost, Polar Research Board and of the US Permafrost Delegation to People's Republic of China that inspected Chinese facilities and exchanged cold region design and construction technology and he assisted US/Russian Arctic information exchange as a consultant to the Gore-Chernomyrdin Commission.
He passed away quietly March 27, 2017 as he did everything – with his boots on.
There will be a celebration of his life at his home in Hurricane, Utah November 3-5, 2017. For info contact Christy at 208-360-8554, camak@gci.net."
Above information provided by his spouse, Christy McGraw Metz