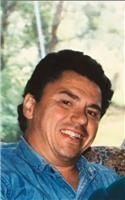 Thomas "Tom" Byron Monnie
August 3, 1956 - May 14, 2021
Thomas "Tom" Byron Monnie of Soldotna, Alaska passed away on May 14th, 2021 at Central Peninsula Hospital at the age of 64.
Tom was born in Browerville, Minnesota on August 3, 1956 to Jim and Dolores Monnie.
Tom moved to Alaska with his family in 1972. He graduated from Kenai Central H.S. in 1975. Tom was proud to call Alaska his home for 49 years.
He then attended Dunwoody College of Technology in Minneapolis where he became a licenced electrician.
Tom flew for High Adventure Air Charters before pursuing a career as an electrician for Alyeska Pipeline Services until he retired in 2017.
Tom enjoyed fishing and hunting in Alaska and Minnesota. He was a member of IBEW and the Elks Club of Soldotna where he enjoyed spending time with his Elks friends, but when relaxing he always enjoyed feeding the ducks from his home by the lake. Above all else, his son Braden was the pride and joy of his life.
Tom was a humble man of few words.There is probably a lot we don't know, but he was a guy who always had a smile on his face. He was as good a fishing buddy anyone could ever have. We will miss his dry sense of humor and good natured ribbing.
Tom is preceded in death by his father James. He is survived by his mother, Dolores Monnie, son, Braden Lichty, brother, David Monnie, sisters, Vickie Jackson(George), Marie Bailey(Jon), Patricia Barfoot; and many nieces, nephews, cousins and friends. He will be greatly missed by all.
In lieu of flowers and to honor Tom's legacy, please consider a donation to the Elks Club of Soldotna Scholarship Fund.
Arrangements made by Peninsula Memorial Chapel & Crematory.
Published in Peninsula Clarion on May 23, 2021.