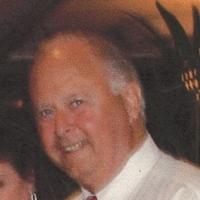 A.J. Berry
March 31. 1944 - April 29, 2021
A.J. Berry, 77, of Union, MO formerly of Oklahoma City, Oklahoma passed away Thursday, April 29, 2021 in Washington, MO.
A.J., son of George Almos Berry and wife Anna Jeneace (Bugg) was born March 31, 1944 in Alton, Illinois.
On July 29, 1967 he was united in marriage to Nancy Jones in Weatherford, Texas.
A.J. started his education at Wood River High School. After high school he received a degree in Technical Writing from DeVry Technical Institute. He continued his education at Oklahoma State University to receive an associate degree in law. This would prep him as he took on a career in law enforcement as a Police Officer. He started in Oklahoma City and was employed later for the State of Alaska at North Slope Borough in Barrow, Alaska. After many years of service, he retired in 2010.
A.J. was preceded in death by his parents, George and Anna Berry and one sister, Judith Elaine Lueking.
He is survived by his wife, Nancy Berry of Union; one daughter, Terri Woodlee and husband Michael of Dallas, TX; one brother, Jack Berry and wife Pamela of Afton, TX; one grandson, Ransom Reed; nieces; nephews; other relatives and many friends.
In lieu if flowers memorial donations to an organization of the donor's choice are preferred.
Midlawn Memorial Gardens, Union, MO
----------------------------------
Per family members - After retiring from police, A.J. worked many years in Security in Valdez, AK (Larry Motschenbacher)