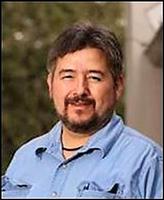 Leonardo "Leo" Luis Ramirez
October 12, 19- July 8, 2021
Leonardo "Leo" Luis Ramirez, 61, was born to Jose Heberto Ramirez and Estela Bazan Ramirez in Laredo, Texas, in 1959. He was the fifth of six children and a twin. He is survived by his wife Carol Ramirez from Anchorage, Alaska, two sisters, two brothers and three sisters-in-law all residing in Texas: Gema Laura Paredes (Pete), Gilda Estela Ramirez, Jose Heberto Ramirez (Gloria), Gerardo Alonzo Ramirez (Lynn), sister-in-law Anna Marie Gonzalez Ramirez (Jesus) and a multitude of cousins, nieces and nephews. He is preceded in death by his mother Estela and father Jose (Beto) and younger brother, Jesus Felipe Ramirez.
Leo graduated from Hebbronville High School in 1977 and earned a mechanical engineering degree from Texas A&I University, Kingsville in 1982. Leo's career with Exxon (1982-1996) included assignments in Midland and Corpus Christi, Texas, and later in Anchorage. From December 1996-July 2021, Leo was employed with Alyeska Pipeline Service Company, and worked primarily as the lead for Pipeline Integrity Management. Leo's authentic nature, integrity and dedication were an inspiration to all of those along the Trans Alaska Pipeline System who had the privilege of working with him, were fortunate to know him, and will miss his friendship.
In his high school years, Leo had a passion for restoring and fixing old trucks and cars. His proudest work was his 1949 Chevy pickup that he retrofitted with the drivetrain from a 1966 Buick (401 cu in) engine. The automatic transmission and air conditioning made this shiny red truck cruise in style. Leo's love of working with cars was an asset to his father Beto's service station, his brother Jerry and others, and led him to pursue his love for engineering. Leo enjoyed hiking, mountain biking and camping in the great Alaska outdoors while forgoing the hot weather of his beloved South Texas.
Leo was a loving and devoted husband and a faith-filled member of the South Anchorage Assembly of God Church. Leo's kindness and approachable personality touched many. When visiting with family, Leo never missed an opportunity to wrap his loving arms around and carry his beloved nieces and nephews. He will be missed by all who knew him from work, the community, his church and especially by his family and many childhood friends.
------------------------------------------------------------------------------------------------------
A memorial service for Leo Ramirez is scheduled for 11 a.m. Saturday, July 24. The service will be officiated by Michael "Pastor Mike" Pettijohn, Lead Pastor, South Anchorage Assembly of God Church (12101 Brayton Drive) and available via livestream (Facebook Live). The livestream link is www.saachurch.org. All are also welcome at a viewing before the service from 10-11 a.m. in the church sanctuary.
--------------------------------------------------------------------------------------------------------
It is with great sadness that we inform TAPS workers that Leonardo "Leo" Ramirez, Integrity Management Lead and a longtime Alyeska employee, passed away yesterday, July 8.
Leo had a wide range of work on TAPS during his nearly 40 years of service, beginning in 1982 as a "crossover" employee from Exxon. He became an Alyeska hire in 1995. Leo most recently worked as an Integrity Management Lead in System Integrity. His previously held positions included IMP Planning and Mitigation Manager, Pipeline Integrity Manager, Integrity Management Plan and Risk SME, and various roles supporting quality, audit, and engineering functions.
Leo was based out of Anchorage for the majority of his career and worked across the pipeline system with many current and former TAPS employees. He will be deeply missed.