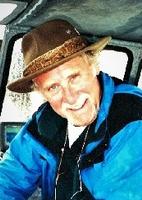 Max Jackson
March 5, 1940 - August 9, 2021
Longtime Kenai, Alaska, resident Mr. Maxallen Duane Jackson, 81, died at his cabin on the Kenai River after a battle with prostate cancer.
A memorial service will be held in Alaska next summer in Kenai with a time and location to be announced. A celebration of life will be held at 2 p.m. on Saturday, Aug. 28, 2021, in Minnesota at the Jackson House, 1053 16th Ave N, South Saint Paul, Minn.
Max was born on March 5, 1940, in Lidgerwood, N.D. He received a bachelor's degree in mechanical engineering from the University of Minnesota in 1970. He served in the U.S. Army and was stationed in Nuremberg, Germany. Max moved to Alaska in 1976, to work for the Alyeska Pipeline as a pump station manager.
Max was an outdoorsman, through and through. He was an avid bow hunter who was able to achieve his lifelong dream of completing the grand slam of North American wild sheep. He was a dyed-in-the wool hockey fan, playing until he was 65 years old. Max's love of fishing brought him to his favorite place in the world, the Kenai River. You often saw him fishing for his favorite - king salmon. You would know it was Max on the river because his boat was moving sideways, music blaring and margaritas blending.
Please send photos, stories and memories to Rachael Jackson, 1053 16th Ave N, South St. Paul, MN 55075.
He was preceded in death by his parents, James and Inez; sister, Bonnie; brother, Jet; and sons, Mark and Russell.
He is survived by his daughter, Rachael Jackson; granddaughter, Everly Jackson; and ex-wife, Faith Jackson, all of South Saint Paul; and daughter, Virginia Owen of McKinney, Texas; and many friends and chosen family.
Published in the Anchorage Daily News on August 22, 2021
------------------------------------------------------------------------------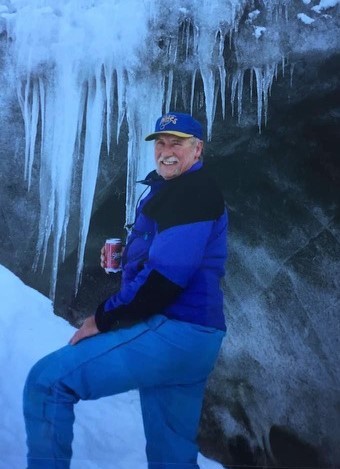 A friend of forwarded this photo to share.