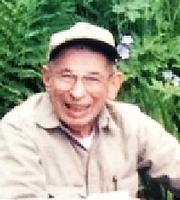 Robert Edward Lilly
September 25, 1928 - August 15, 2021
Longtime Alaska resident Robert Edward Lilly, "Bob," 92, passed away peacefully on Aug. 15, 2021, at home. A graveside service will be held at Pioneer Cemetery on Saturday, Aug. 21, 2021, at 4 p.m.
Mr. Lilly was born in Raleigh, N.C., to John Stanley and Alma Lilly. He attended Broughton High and Embry-Riddle Aeronautical College of Aviation. He married Cara Lue Fulk on June 8, 1957. Prior to marriage, he lived briefly in Miami. He and his family came to Alaska in fall 1959, first arriving in Fairbanks, then moving to Anchorage and later spending his golden years in Big Lake, Alaska. He resided in Alaska for 62 years. He worked for Southern Pacific Railroad, Piedmont Aviation, Alaska Airlines, Northern Consolidated Airlines, where he received the distinguished honor: FAA Aviation Safety Award. He worked for Wein Consolidated and Wein Air Alaska, 1960-1976. He retired from Alyeska Pipeline Service, 1976-1992. Mr. Lilly served his country. Army Air Corp, Air Force Reserve and in the Korean Conflict. He was a lifelong member of the NRA. He enjoyed flying, hunting, fishing, family, animals, an avid reader of many books, treasure hunting with his metal detector, British motorcycles and 3/4 Midget car racing. His family wrote: "Our father taught us a great appreciation for the beauty of nature and animals, never to be abused and only take what was needed. He was always fair and just, a man of great integrity." He was an extraordinary pilot but an even better aircraft mechanic and enjoyed rebuilding aircraft to perfection. His sons fondly remember his ability to fix and repair and find a solution to any mechanical problem. "He was the best husband and provider and father a woman could ever have had," said his loving wife. He was the most beautiful and accepting "Grandpa" to many near and far.
He is survived by his wife, Cara Lue Lilly; daughter, Barbara L. Brown (Paul Kahahua); two sons, John Ellis Lilly (Cynthia Yvonne/wife), David Edward Lilly (Linda Sue); grandchildren, David Bradley Lilly and Flora Jewel Lilly; and numerous cousins, friends and loved ones.
He is preceded in death by his parents; brother, William Lilly; sister, Jane Allman; and beloved grandson, Robert Walter Lilly.
The family asks that donations be made, in lieu of flowers, to the Alaska State Troopers Foundation, 453 South Valley Way, Palmer, AK 99645, 907-279-5050; and/or to Disabled Veterans of America. Arrangements have been entrusted to Legacy Funeral Home, Wasilla Heritage Chapel.
Published by Legacy Funeral Home, Wasilla Heritage Chapel in Wasilla, AK on August 16, 2021
Published in Anchorage Daily News on August 20, 2021