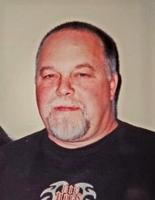 Carl Edward Bahn
November 14, 1954 - August 26, 2021
Carl Edward Bahn was born on November 14, 1954 in Ypsilanti, Michigan. He passed away on August 26, 2021 at the age of 66 in Garden City, Michigan.
Carl is survived by Two Sons, Charles (Teresa) Bahn and Gunner (Yoon) Bahn; Daughter, Chelsea (Patrick) Cooley; Brother, James (Rebecca) Bahn; Sister, Sharon (Joe) Kirik; and Four Grandsons, Tommy, Dexter, Atticus, and Miles.
He is preceded in death by Father, Charles Bahn and Mother, Marjorie Lemay Bahn.
From Uht Funeral Home and Cremation Services