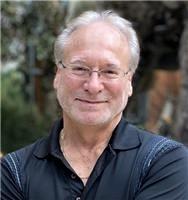 Joseph Louis "Joey" Camacho
March 10, 1955 - January 12, 2022
Joseph Louis Camacho, "Joey," passed away Jan. 12, 2022, in Portland, Oregon, from complications of Covid, with his loving family by his side. Before the illness, he was a healthy and active 66-year-old man. He left us too soon.
Joseph was born in Manhattan, New York, on March 10, 1955, to parents Joseph and Hilda Camacho. He met the love of his life, Ellen, in upstate New York and married on April 5, 1975. This year would have marked 47 years of marriage.
He came to Alaska in 1979 and created a life for his family working for Alyeska Pipeline and Fort Knox Gold Mine. Joseph had black belts in TaeKwonDo and Shudokan, where he had been part of a wonderful martial arts community. His other passion in life was golf, where he made a friend at every golf course.
He will also be remembered for his volunteer work at the United Way and Junior Achievement.
Joseph is survived by his wife, Ellen Camacho; daughters, Joelle Camacho Allen and her husband, James Allen, and grandsons Jonah and Keenan Allen, and Laura Camacho Neathamer and her husband, Cory Neathamer; mother, Hilda Smith; sisters, Yadith and husband John Quaranto, Magali Camacho and husband Carlo Capodi, and Jinny and husband Jerry Schmitz; brother, Wayne, and his wife Karen Camacho; sister-in-law, Judith, and her husband Larry Bunzey; dearest friends, Robert and Debbie Quaranto; and by many loving nieces and nephews and great-nieces and -nephews.
Special thank you to the staff at OHSU in Portland, Oregon. A celebration of life will be held in the spring in Las Vegas, Nevada.
Published by Daily News-Miner on Feb. 13, 2022.