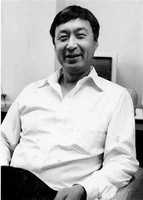 David P. Luke, Sr.
January 22, 1944 - May 15, 2017
David P. Luke Sr., 73, of Anchorage, Alaska, passed away on May 15, 2017, at home surrounded by his loved ones after a long battle with cancer.
David was born in Stebbins, Alaska, on Jan. 22, 1944. He graduated from St. Mary's Catholic Mission in 1961, and continued his education at Haskell Indian Nations University in Lawrence, Kansas. In the latter part of the Vietnam War, he was drafted into the U.S. Army.
David was a very loving, kindhearted, generous, forgiving and compassionate man. He had a witty sense of humor and loved to make people laugh. He would light up the room with his presence and an unforgettable smile. He worked as an Instrument Technician for Alyeska Pipeline Service Company for 28 years. The summer was his favorite time of year because he loved being outdoors fishing, hunting and camping.
David was married to Darlene R. Luke (deceased), Yvonne A. Luke (deceased) and then finally Elsie T. Luke; they were married 33 years.
David is survived by his wife, Elsie T. Luke; son, David P. Luke Jr.; two daughters, Laurie Luke and Maria Luke; two brothers, James Luke and Lawrence Luke; two sisters, Regina Hunter and Anna Luke; and grandchildren, David P. Luke III, Addison Luke, Shania Bergeron, Charisse Bergeron and Michael Schmidt.
David is preceded in death by his father, Thomas Luke; mother, Elsie A. Luke; and his brothers, Anthony Luke, Edward Luke, Paul Luke, Regina Luke and Lawrence Luke (Tyson).
In lieu of flowers, memorial donations may be given to his daughter, Laurie Luke.
Viewing will be held at 12 p.m. with the funeral service beginning at 12:30 p.m. on May 20, 2017, at St. Benedict Church. Father Michael of St. Benedict Church will be officiating. A reception will follow the funeral at the Roehl residence. Gathering for the reception will begin at 4:30 p.m., potluck style.
Published in Alaska Dispatch News from May 19 to May 20, 2017
O