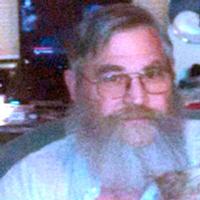 Richard A Lawson
- August 9, 2018
Richard A. Lawson, 68 died Thursday, August 9, 2018 at Emory Midtown Hospital in Atlanta, Georgia.
Born in Fort Campbell, Kentucky, Richard was the son of the late Roy R. and Barbara Howe Lawson Sr. He was a veteran of the U. S. Army and upon his discharge, moved to the Spring City community. Richard was an engineer and retired from Team Peak. During his career, he worked on the Alaska Pipeline from 1991 to 2014. Richard loved to read and liked yard maintenance.
He was preceded in death by his brother Robert Lawson.
Survivors include his wife Jeannette A. Lawson of Spring City, son James Wilson of Mobile, Alabama, brother Roy R. (Virginia) Lawson Jr. of Spring City, seven grandchildren and his dog Scotty.
A memorial service will be announced at a later date.
Vaughn Funeral Home, Spring City, Tennessee, is in charge of arrangements. Please share your condolences and memories of Richard on our website www.vaughn-funeral-home.com.
Published in Herald-News on August 10, 2018
Vaughn Funeral Home, Spring City, Tennesee
The Alyeska Communications notice added:
"... he began his career on TAPS with Team Industrial Services in 1991. Richard was an engineer, an Inspection Supervisor and an Inspection Coordinator. He retired in 2014. Our hearts and prayers go out to his wife, Jeannette, and the Lawson family. We have lost a true great friend and teammate."
Condolences can be sent to Jeannette Lawson at the address below:
428 Hinch Street
Spring City, Tennessee 37381