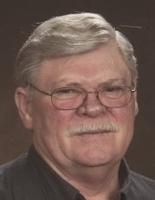 Paul McCullough
April 6, 1940 - April 24, 2023
Robert "Paul" McCullough (83) passed away Monday, April 24, 2023, in his Nampa home surrounded by loved ones. Paul was born in Riverbank, CA on April 6, 1940, to Earl D McCullough and Doris Allen McCullough.
On March 31, 1964, he married the love of his life Wilma Lou (Nina) Haskett. They had three children: Lora Lee Black, Charlene Parent and Robert Allen McCullough; as well as eight grandchildren and nine great grandchildren.
Paul proudly served 10 years in the US Navy as an electrician. After separating from the military Paul went to school at ISU Pocatello for electrical engineering. In 1977 he began working for Alyeska on the Trans Alaskan Pipeline and retired from there in 1995.
Paul and Nina enjoyed having many adventures together throughout their 54 years of marriage.
Paul was preceded in death by his bride Nina in 2017.
Funeral services will be held at 2:00 PM, Saturday, April 29, at Zeyer Funeral Chapel, 83 N Midland Blvd, Nampa with a viewing from 1:00 to 1:45 PM prior to the services
Obituary from Zeyler Funeral Chapel, Nampa, Idaho